Edna Lewis: A Tribute
Sep 18, 2020 • Shannon Doyne
Pickled watermelon rind prepared by Cherry Iocovozzi. Recipe from Edna Lewis' Taste of Country Cooking.
---
We muse on the legacy of the Grand Dame of Southern Cooking. And cook her timeless recipes.
---
Edna Lewis (1916-2006) was born in Freetown, Virginia, roughly a five-hour drive northeast of our factory here in Asheville. Freetown's first residents had all been enslaved earlier in their lives and as Miss Lewis has noted, they wanted to be known as a town of free people. Her grandfather was one of those founders. She grew up in a house with her parents, grandparents, five siblings and cousins who stayed with them from time to time. The house was really the center of Freetown: families who arrived later built their houses in a big circle around Lewis's. The living room served as Freetown's first classroom for the children who attended school from October to March, helping with farmwork the other months.
So how did Edna Lewis become so revered as a chef, cookbook author and recipient of nearly every culinary award there is and in fact, her tombstone has "Grand Dame of Southern Cooking" as its epitaph? The short answer might be that she taught everyone who ate her cooking and prepared her recipes that food and community are, well, really the same thing.
But how did she do it, you wonder. First, she joined the Great Migration north, traveling alone as a teenager to New York City, following the death of her father and in the midst of the Great Depression. According to her New York Times obituary, everyone else left, too, and today Freetown is "just a stand of fruit trees."
In New York, she worked a few different jobs including typesetting at the Daily Worker before becoming a seamstress, making clothes for Marilyn Monroe, among others, designing windows for the exclusive Bonwit Teller department store and—here it comes—hosting dinner parties for her fashion world and artist friends, cooking the dishes of her upbringing in Freetown. One of those diners was Johnny Nicholson, who was about to open Cafe Nicholson. Within a week, Miss Lewis was in the kitchen cooking and a full partner in the business. The year was 1948. The restaurant, and Miss Lewis's dishes, quickly became a hit and a magnet for celebrities like Truman Capote and Tennessee Williams. It closed its doors in either 1999 or 2000, an extraordinary run, though Miss Lewis left in the mid-1950s.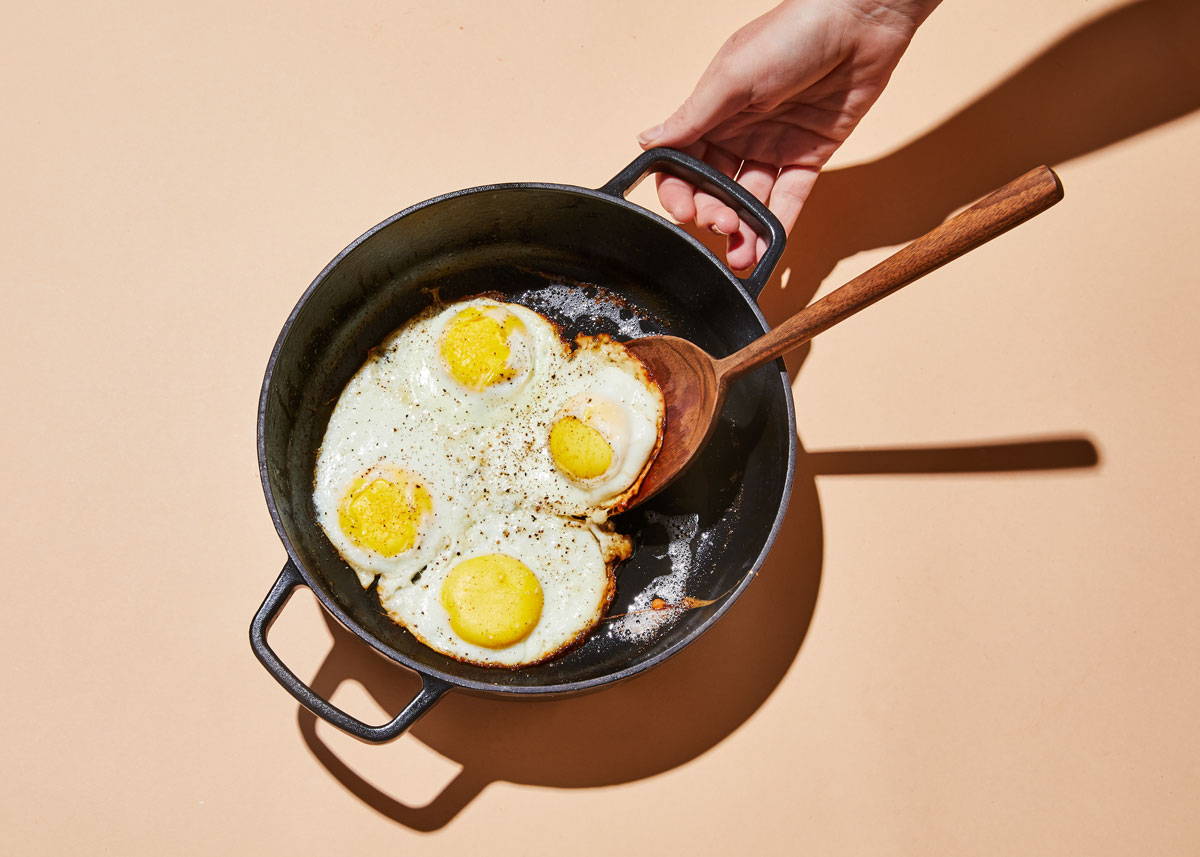 On the way to publishing The Edna Lewis Cookbook, her first, which was billed as the American response to Julia Child's Mastering the Art of French Cooking, Miss Lewis and her husband Steve Kingston raised pheasants in New Jersey, she had a restaurant of her own, she taught cooking classes and worked as a docent in the Hall of African Peoples in the American Museum of Natural History.
The Taste of Country Cooking, first published in 1976, is considered her masterpiece. Again, from her Times obituary, "it stands as an exemplar of American food writing, a complex, multi-layered, artistic and even subtly subversive document." The book is structured around whole meals, most of which consist of five or more cooked or baked dishes. Here at East Fork, Cherry, our food systems manager, made A Prepared-Ahead Summer Dinner for us which included:
Steamed Chicken in Casserole

Wilted Lettuce with Hot Vinegar Dressing

Thin-Sliced Cucumbers Marinated in Sugar and

White Vinegar

Sliced Yeast Bread and Butter

Blueberry Cake with Blueberry Sauce
Dishes from Edna Lewis cookbook. Clockwise from the top: Biscuits with Butter., Covered Fried Eggs, Pan-Fried Sweet Potatoes, and Ham in Cream Sauce.
Many of the meals in The Taste of Country Cooking center on community, like the commemoration of Emancipation Day and the food-centered events of Revival Week. She describes these days, while the memory of enslavement is still alive in the minds of many as "a kind of Thanksgiving. There was real rejoicing: The fruits of our hard labor were now our own, we were free to come and go, and to gather together for this week of reunion and celebration."
Miss Lewis also cooked large, hearty meals to serve hungry crowds on non-holidays, like the dinners of many dishes meant to thank and sustain the farmers who dropped everything and pitched in when the county's threshing machine appeared. It was the evening pause before the threshing machine and the work started again, morning after morning until all of the farms in the area had their turn.
The dishes found in The Taste of Country Cooking are timeless, seasonal, fresh. Still, we are willing to wager that you'll talk about history when you cook from this book—Miss Lewis's history, the history of the South, the nation and maybe even your own.
Edna Lewis appeared with James Beard, Joyce Chen, Julia Child and Felipe Rojas-Lombardi in the United States Postal Service's 2014 Celebrity Chefs Forever Stamps series.