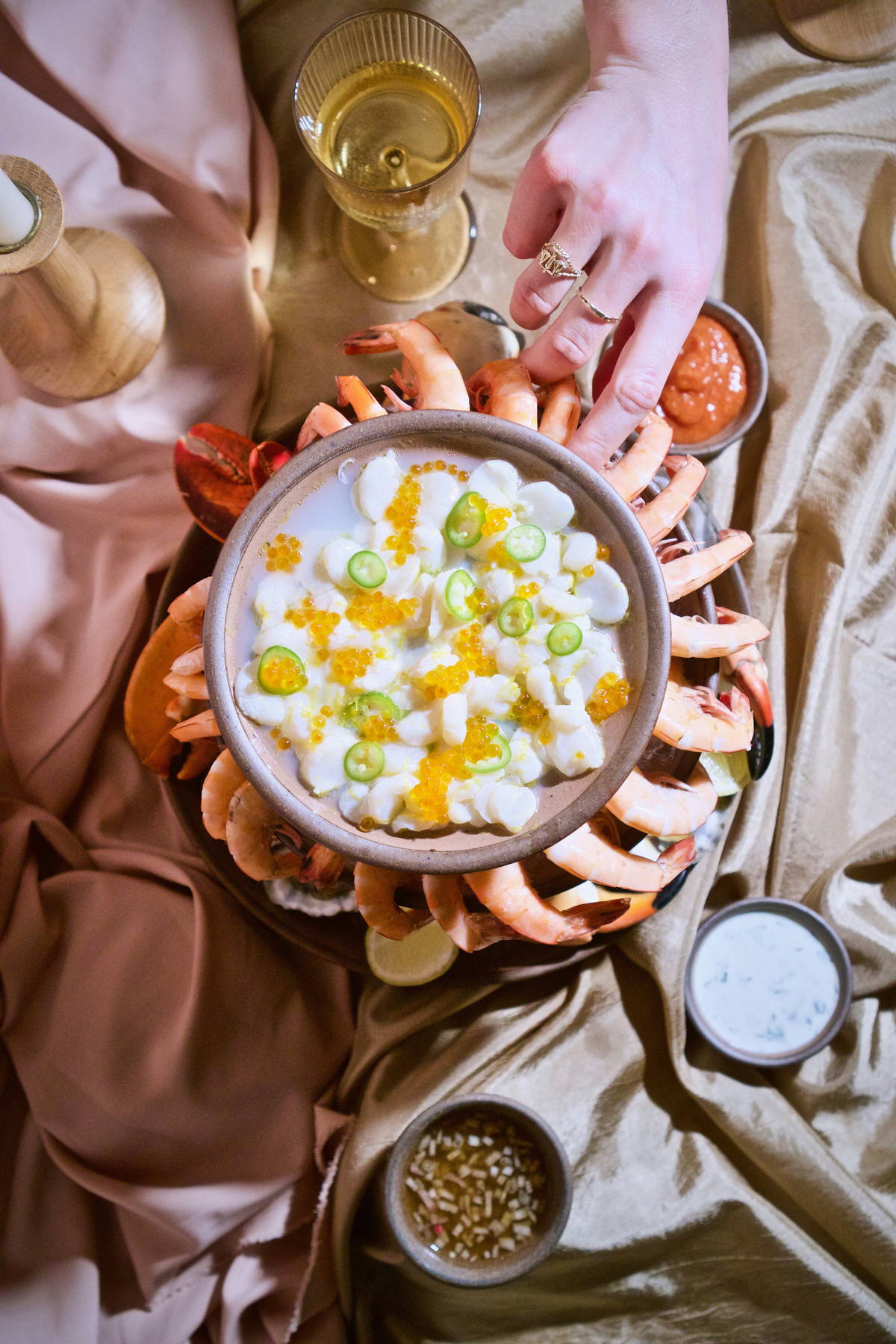 ---
No need to postpone a really nice meal when you can make these restaurant classics at home. Bonus: our list of favorite online specialty grocery stores.
---
Looking back at the past many months, there was never a point where we stopped missing restaurants. Not once! But in our ongoing practice of lowering expectations and learning to do things for ourselves, making I-only-eat-that-at-a-fancy-restaurant foods in our own kitchens stands out as powerful little joy during these uncanny months.
Start here. Grab a pen and conjure up your most opulent, luxurious night out. Make a quick list of what you might be excited to see on the menu. We aren't trying to trick you into making a seven-course meal here, just one or two dishes you truly love, but maybe never even thought to make at home. You'll probably be delighted to discover that buying all the ingredients to prepare several portions, even if there are some specialty items on your list, will cost less than what you see on the menu for a single, three-bite sized serving. And—this is good, too—it may be far less difficult to make than you're thinking right now.
Do a little soul searching and see what you can come up with but if you need some assistance, we've got a couple ideas and a big list of places to buy special groceries.
If you want to hunt down some key ingredients, try your local specialty grocers or peruse online specialty retailers like these:
Browne Trading Company: Everything for your seafood feast

Caputo's Market and Deli: Oil, vinegar, tinned seafood, chocolate, cheese, dairy, bitter and other bar things

Cúrate at Home: Spanish specialty goods from the beloved Asheville restaurant folks

East Fork: We can't not mention our own Pantry page

iGourmet: Charcuterie and cheese from around the world

Gustiamo: Italian everything

Gold Mine Natural Food Co.: Great things from Japan

Kalustyan's: A whole lot of everything

Hudson Valley Foie Gras: Some of us have very strong opinions here that we're willing to stand behind.  

Masienda: Specialty ingredients from Mexico

Momofuku Culinary Lab: Salts, soy sauce, tamari and chili crunch

Portugalia Marketplace: Pantry items and a whole mess of tinned fish from Portugal

Regalis Foods: Caviar, truffles, seafoods, meats and more from around the world

The Rice Factory: Yes, rice, but also much more

Spicewalla: Spices, herbs, rubs, salts and signature blends from Asheville

SOS Chefs: More spices to browse, plus vinegars, chef collaborations and on and on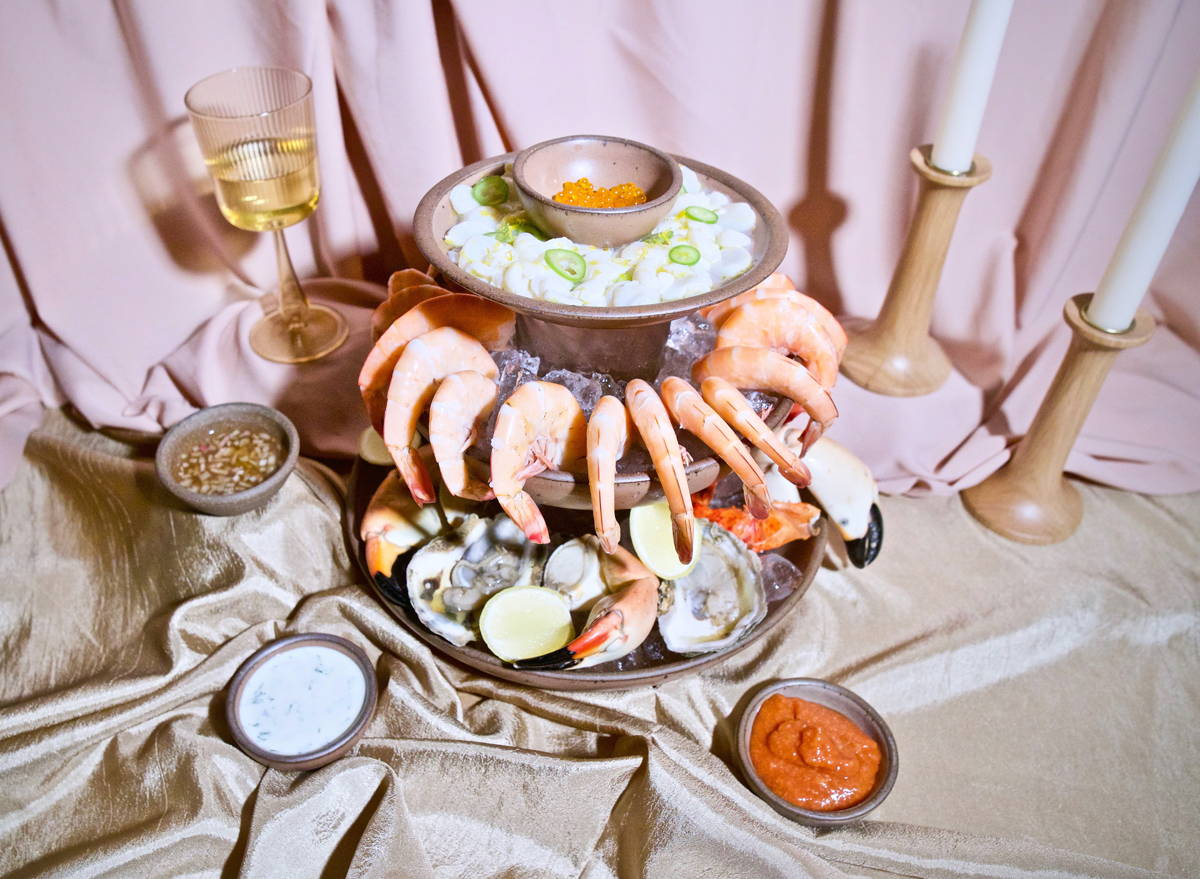 Beyond the spectacle, seafood towers aren't just for wowing guests at big parties or turning every head as a waiter parades it through. They also are nice for sitting around with your nearest and dearest, setting up shop on the coffee table, for a languid dinner or one hell of a first course.
Here's how we built our tower:
First, we went to the grocery store in town with the best fish department. We try not to have too many unflappable opinions on what's gonna end up on here. Instead, we see what's available and what looks freshest and tastiest. This time we ended up with two 2 varieties of oysters, bay scallops, North Carolina shrimp, local trout caviar, Jonah crab claws, and lobster tails.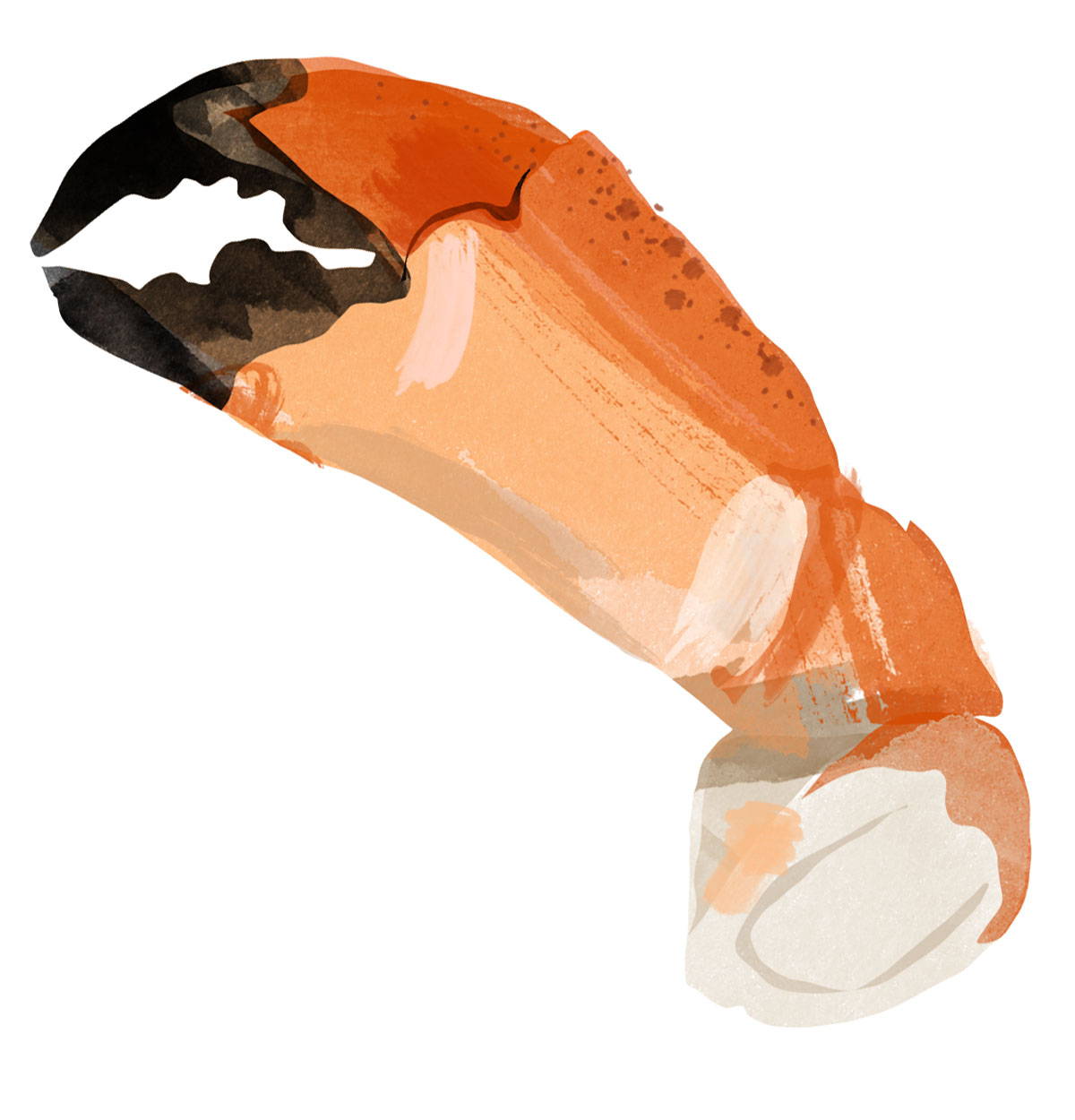 To build the tower we gathered four different-sized dishes—a Coupe (coming March!), Everyday Bowl, a Cake Plate, and a Bitty Bowl—and two rocks glasses for the risers. Seek out stability with decent height, if you can. We filled the glasses with ice to make them cold and to fortify our tower, and loaded up the plates with crushed ice.
You want to place things where they'll have visual appeal and where they'll fit, keeping like things together. We filled the bottom tier with the more bulky, substantial items: oysters, lobster, crab, and served some aioli and a classic mignonette (whisk together red or white wine vinegar, finely diced shallot, a little salt and lots of freshly cracked pepper) alongside for dipping and dolloping.
On the middle level, we piled up some poached peel-and-eat shrimp. We used a simple poaching liquid of nicely salted water, bay leaves, peppercorns, and some lemons lobbed in half and cooked the shrimp until they were just turning rosy. Cocktail sauce went alongside those. Have some lemon wedges on hand, and a Bitty Bowl of fresh grated horseradish if you can find it, or some spooned from a jar, if not.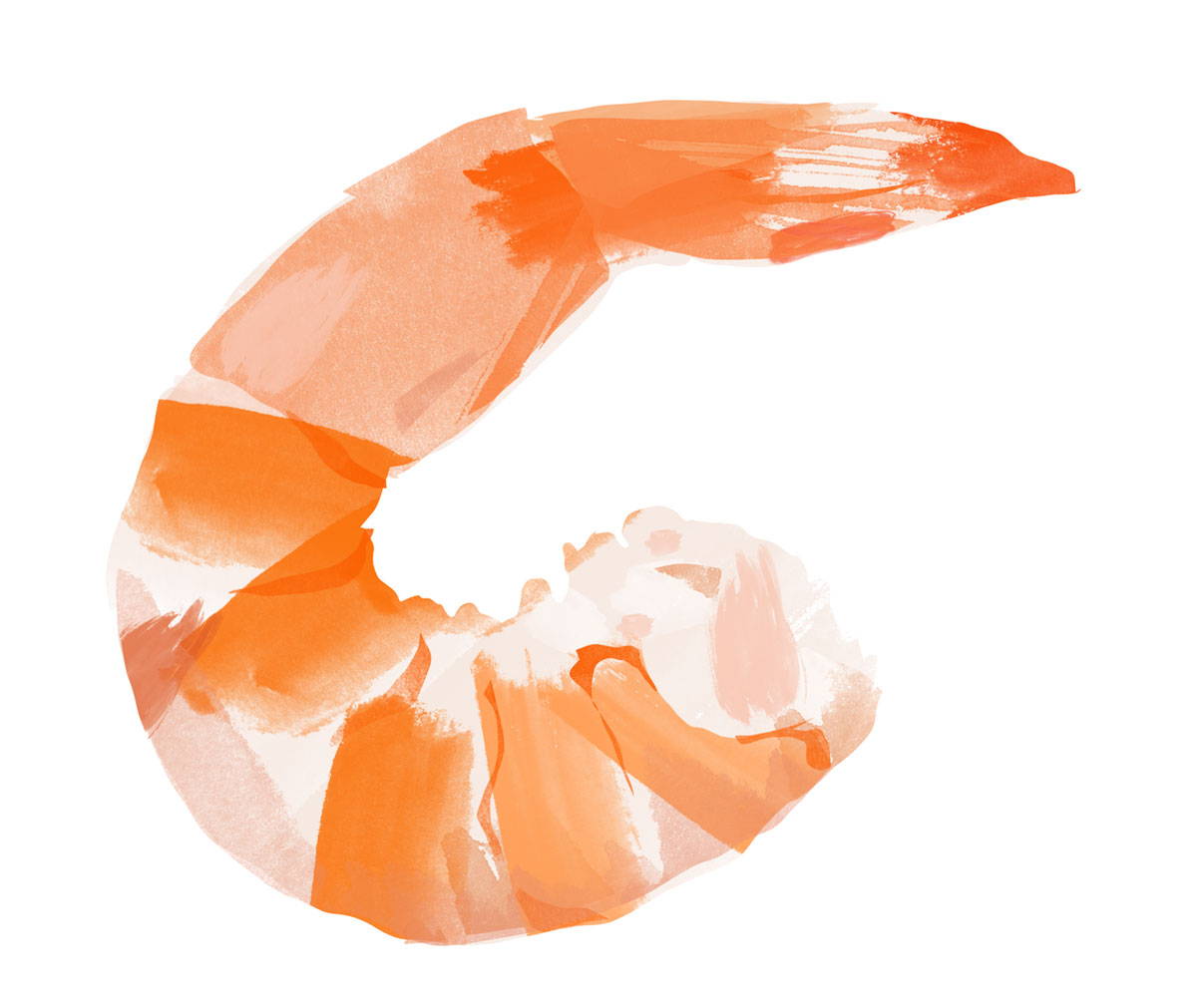 And then on the very tip-top tier, for our pièce de résistance, we made a bay scallop crudo with Cara Cara orange juice, super thinly sliced serranos, a slug of high-quality olive oil and some flaky salt. We topped that with little pearls of trout roe for its crowning glory.
For cooked seafood, melted butter will never lead you astray, but melted butter with miso, scallions, lemon zest and lemon juice is great. Ditto taxing your food processor with whisking up some aioli (chopped garlic, egg yolk, olive oil, lemon juice, sea salt) and tartar sauce (mayonnaise, a few tablespoons of diced cornichons, a splash of Champagne vinegar, capers, coarse-ground mustard, salt and pepper). Set those in ramekins, too.
The top tier is for your prettiest and most dainty items. If you want to do something really special, caviar with all of the classic accoutrements (chopped egg, chives, shallots, creme fraiche) will always be a hit.
A bowl of ceviche is also a great option and a cinch to put together. Choose any firm, white fish that looks good—mahi mahi, halibut, scallops, shrimp, or grouper are all good choices. Ask your fishmonger to remove the skin—their knives are always much sharper than yours! Dice into ½ inch cubes and put it in a bowl with a chopped white onion and enough lime juice that the fish and onion float. I like to use a mix of lime, lemon, and orange, but it's really up to you! Refrigerate the bowl for at least four hours. I like to add a ton of cilantro, tomatoes (when they're in season), serrano peppers, and citrus zest, but a little diced mango or slightly firm avocado or cucumber are nice additions, too. Season with salt and serve with fresh tortilla chips. Don't overthink it! Just taste and adjust and taste and adjust some more if you're trying it out for the first time.
The Raw Power of Steak Tartare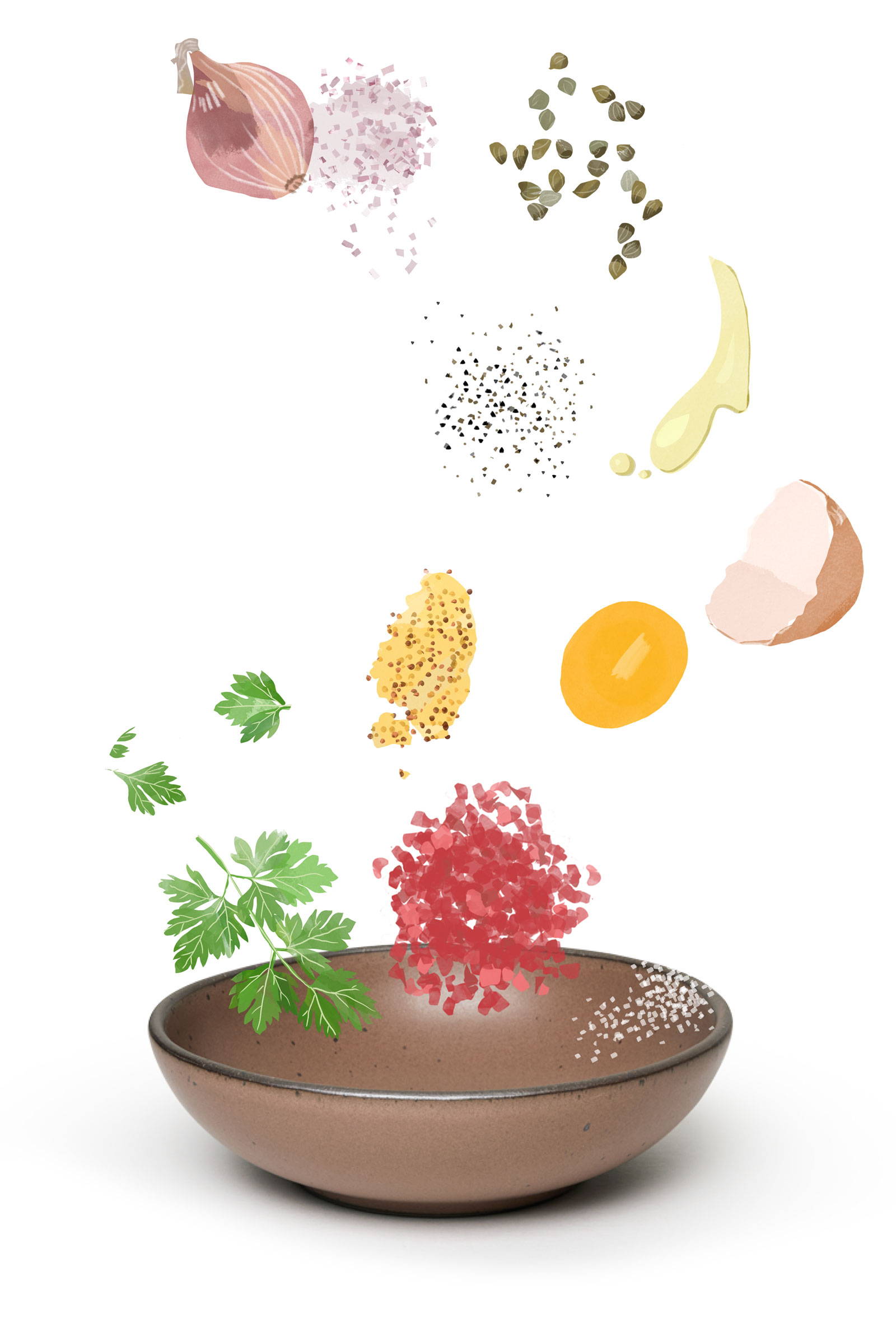 Talk about a dish that's easy to make yet endures as "what we eat on special occasions in nice restaurants." Let's make it at home. Seek out the highest-quality, freshest beef tenderloin you can find. This is not just for fanciness's sake: you want the meat butchered by someone who takes hygiene seriously. After all, it's meat that you will not be cooking. We should also note that consumption of raw or undercooked eggs, shellfish and meat may increase the risk of foodborne illness. Also, if you are going to make it, wash your hands frequently as you go.
Steak tartare is not hard to make but it's not to be rushed. First, remove every bit of fat and gristle, then put the meat in the freezer for half an hour. Bill Buford, writing in The New Yorker recommends putting a medium-sized mixing bowl and a sharpened knife in the freezer, too. He then cuts the steak across the grain into quarter-inch slices, puts it back in the freezer for five minutes, re-sharpens the knife, cuts the slices into strips no wider than a quarter inch, freezes for another five minutes, sharpens again, then cuts the meat into quarter-inch pieces. After a thorough seasoning with salt and pepper, the meat goes in the cold bowl which goes in a larger ice-filled bowl and that goes in the refrigerator until you are ready.
An easy way to serve it is with a vinaigrette of olive oil, red wine vinegar, salt and pepper, tossed through. We typically add rough chopped capers, finely minced shallot, a little mustard, and a bright and vegetal fresh herb like parsley or lovage. You can spoon it into a round cutter for maximum fanciness, and then top with a raw or poached egg yolk (your choice). We typically eat it alongside a green salad, on its own, but potato chips, a little brioche fried in butter, or homemade french fries all sound fab.