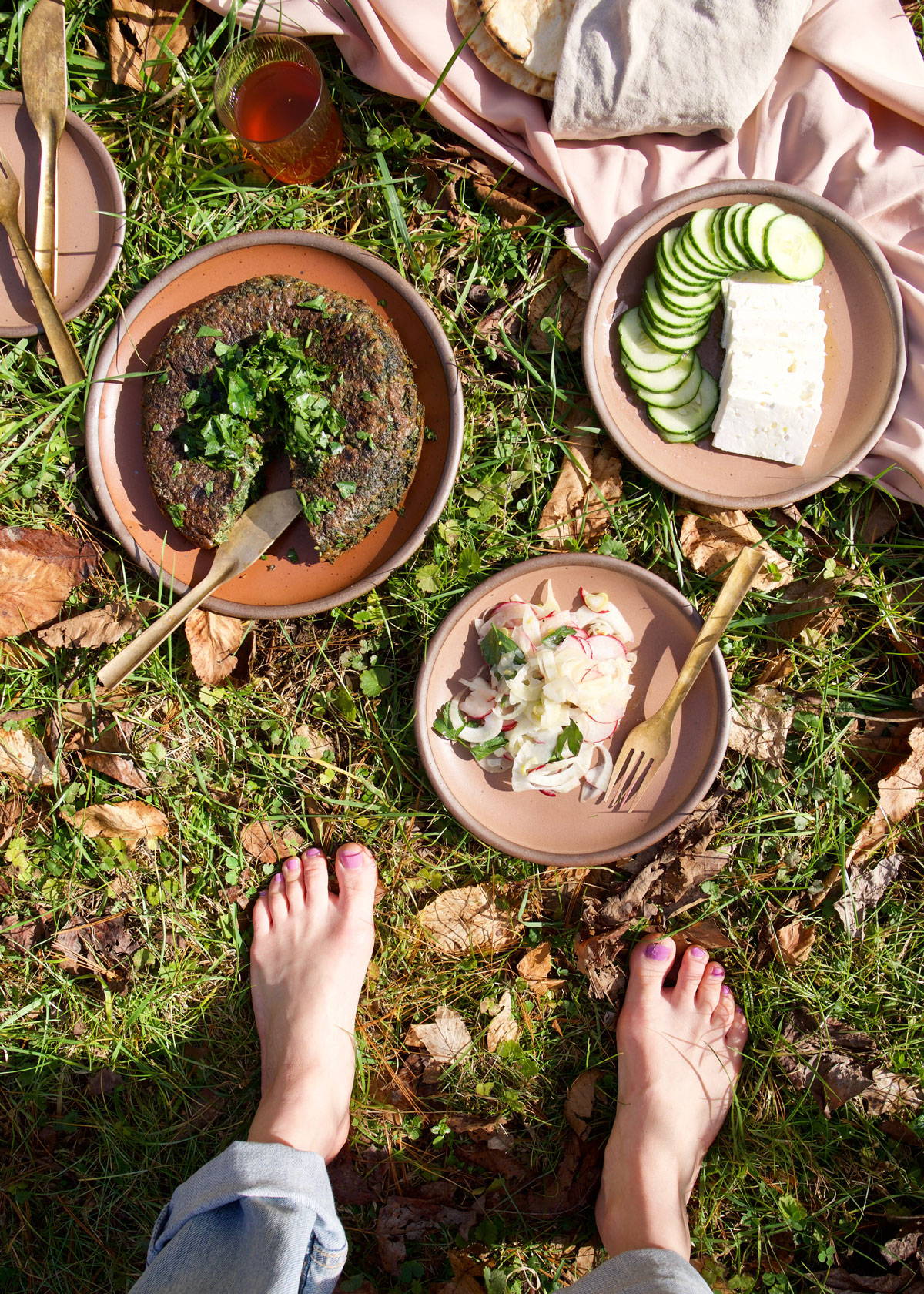 ---
Listen, we're really nerdy and pretty freaky and if there's one thing 2020 has taught us it's that most people are, too. So when Cherry said that our next cooking contest hashtag should be #saltfatacidfeet we didn't discuss, we just gave a collective nod and "yup" and wrote it in the agenda and carried on.
This is the usual East Fork cooking contest part: cook any recipe from Samin Nosrat's revelatory Salt, Fat, Acid, Heat. Take a picture of what you made, and, yes, somehow, some way, have a foot in the photo, your own there at the bottom of the frame as you take the picture with the camera pointing straight down at the dish on the counter—that's an easy one. Your child's foot, your cat's foot, a 12-inch ruler. Cook Samin's recipes and in the process, pick up the sort of tips you'll use every time you're in the kitchen. Your dishes grow delicious. All that aroma in your own home-ah. The flavor from the chef-y behavior. We'll stop there!
Don't forget to tell us what you cooked and add the hashtag #saltfatacidfeet when you post on Instagram.

Salt, Fat, Acid, Heat is a world unto itself. We can't wait to see the variety of dishes you cook from this super educational cookbook filled with lessons that, if you follow them, will make you a better cook, period. The end. Seriously. And don't forget a foot. Or feet. On February 1st, we'll look at all of January's posts at #saltfatacidfeet and choose a winner, who will receive a prize!
Take a look at recent entries to get inspired...
Update: Contest Now Closed!
Congratulations to the #saltfatacidfeet cooking contest winner Amanda Hale!