---
The Atlanta-based bartender extraordinaire shares her philosophy on attentiveness, kindness and care—and why her pours come with a history lesson.
Tiffanie Barriere lives in Atlanta, but you can find her anywhere conversations are happening about history. One of her gifts to the world—which include making the sorts of craft cocktails that have landed her on every short list of Black mixologists to know about and, if you're lucky, be served by—certainly includes the connections she makes between the drinks she presents and, for example, Isaac Jefferson, the enslaved artisan who made most of the liquor for Thomas Jefferson or Mary Church Terrell, the writer, teacher and activist who in 1896 co-founded the National Association of Colored Women then served as its first president.
In short, her Instagram account (@thedrinkingcoach) is a must-read for anyone who, like Tiffanie herself, loves a great drink, sure, but also wants to know how ingredients and cocktail recipes intersect with those whose lives and contributions aren't taught during Black History Month or passed down in families. "I'm engulfed by these stories," she said. "These are the stories of being Black in America that have not been shared." She hopes that people who read her caption history lessons will get curious and uncover more stories. "If we all keep looking, we'll find them," she said.
A lot of us in the East Fork office grew up in the food and beverage world. Restaurant people develop, or maybe were born with, an attentiveness to others   As the pandemic has brought to light so much—low wages, toxic work environment. On the flipside, all of us industry, the way that diners have been conditioned to treat people in service positions. We've been having some pretty heady conversations lately about the future of service—what needs to stay, what needs to go. And then, of course, being in the South it gets us thinking on "Southern Hospitality."
"It's a myth. But really, it's a fact for me," she said. She laid it all out: From the time Black people were brought to America in chains in 1619, they were forced to be "of service." Tiffanie said, "There was so much suppression. They learned to be particular about how they spoke to the other race, even how they held their arms at their side. It was respect that we were taught—so that we'd be respected back. Southern ways are so embedded."
She gives the example of someone asking her why she says, "Yes, ma'am" or "Yes, sir," rather than simply "yes." She said, "Why wouldn't I say, 'yes, ma'am'?"  
Situational awareness plays a role, too. She recalls the experience of hearing a person screaming "f-- you!" from a window to someone on the street below during her first visit to New York City. "I was like, oh, that really happens here. There's no fear, I guess, because where I come from, yelling out the window like that will get you shot." On a lighter note, she laughed at the memory of hearing the f-word used so liberally in the conversations she overhead on that trip. She said, "In the South, we cuss, but we have a specific reason for using those words."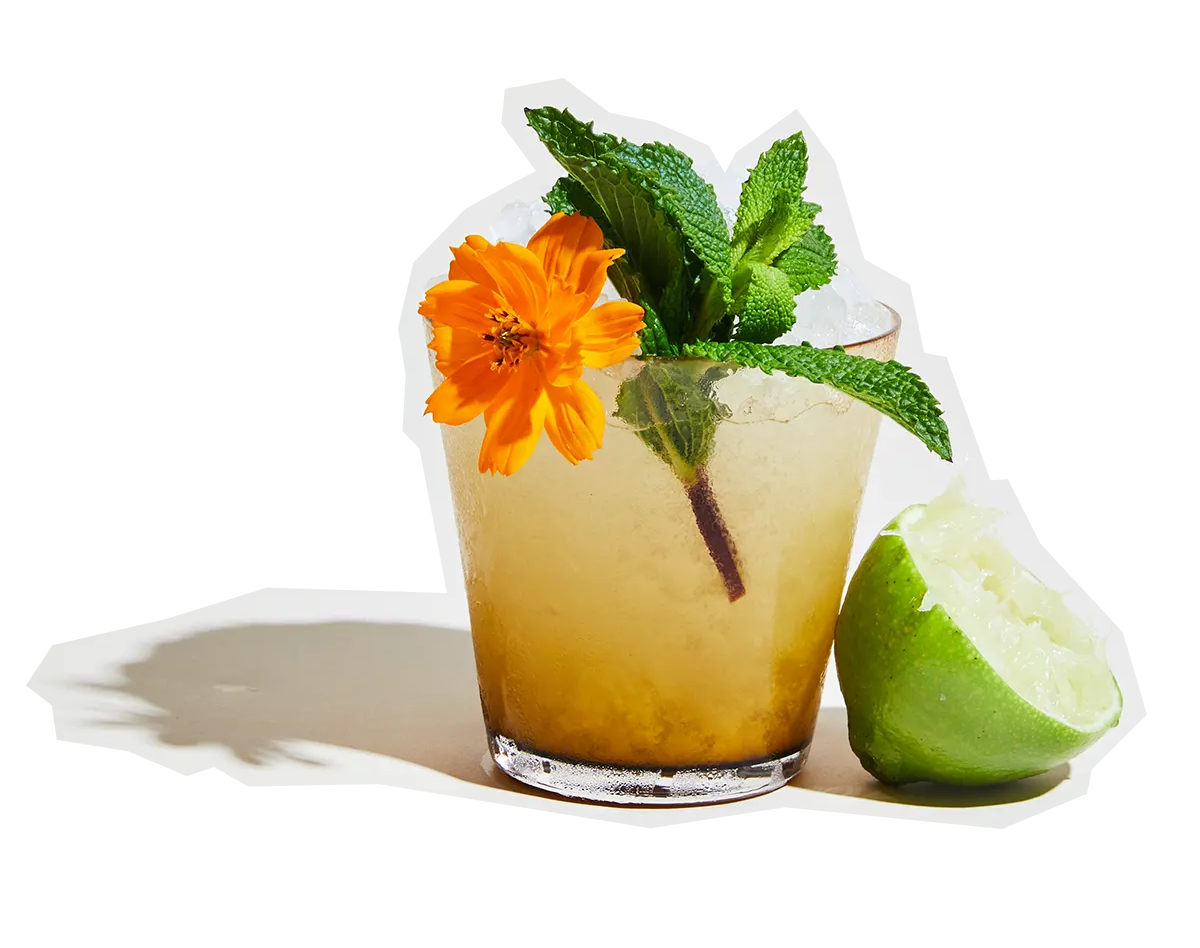 Speaking of words, many a person has moved to the South, or anywhere, and picked up the local customs: one day, you start saying "y'all" where you used to say "you." But taking care of people with a higher level of service? That's something that really has to come from within.
Tiffanie has her definition for service. "It's attention to detail and care. It's getting a feel for the person or the crowd, reading body language, knowing what's going to break the ice with that particular person. Maybe it's a corny joke," she said. She thinks of the stressed-out air travelers who arrived at One Flew South, the James Beard Award for Outstanding Service-nominated bar and restaurant where she made craft cocktails so sought after, regulars would seek out layovers at Atlanta's Hartsfield-Jackson International Airport just so they could pay a visit. "It's that person throwing their bag down, looking at their watch all the time, or their phone. It's being observant so you can figure out what they need."
Is it teachable? Or do you just have it or not? Tiffanie compares it to the time she was captivated by a forager. When she asked if he could teach her to forage, he said that he can't teach foraging but he can teach how to be aware. "I feel the same way about service," she said. "You have to notice when someone's water glass is half full so you can fill it before they even notice. If you're working with a crowd, it's getting a feel for it, so you can be the maestro, the conductor."
But if you really want to be like Tiffanie Barriere, there's one more thing that she's got that you'll need: kindness. "It's humanity. These things that have been detached. It's your mom telling you when you're little to say 'thank you' to people. I'm just being kind. When I was younger, I was told my kindness wouldn't get me anywhere, that I'm 'too nice.' But I feel better when I'm being nice. I'll stay in my happy-ass lane. It doesn't mean I don't stand up for what I believe in. It doesn't mean I don't go to protests. But it's like when I was in school and I asked my father to give me fifty dollars for every A I got on my report card. He said, 'I'm not going to reward you for doing what you're supposed to do.'"
More About Your Bartender

When not making drinks, Tiffanie Barriere can be found contributing inventive recipes to cocktail guides and magazines from coast to coast, campaigning for equity for hospitality professionals, participating in round tables on topics from Black women in the food and beverage industry to queer food, teaching (and lately, Zoom-teaching) cocktail classes for curious at-home bartenders and for industry professionals, oh, and serving as a brand consultant in the spirits industry.
Prior to the current public health measures that are keeping most of us close to home, she poured thousands of drinks at pop-up events all over the place and led huge team-building events for corporations whose names we all know. She also spent seven years behind the bar at One Flew South, the craft cocktail bar and restaurant often credited as becoming the inspiration for high-quality drinking and dining establishments that have popped up since 2008, when it opened. (Small aside: did you know that restaurants in airports have to keep their knives chained to the tables? We didn't until Tiffanie told us.)
And in September, she received the 2020 Dame of the Year Award from the Tales of the Cocktail Foundation for her unique and lasting contributions to the global hospitality industry and she appeared on The Food Network's show The Kitchen in an episode called "Our Best Big Batch Recipes."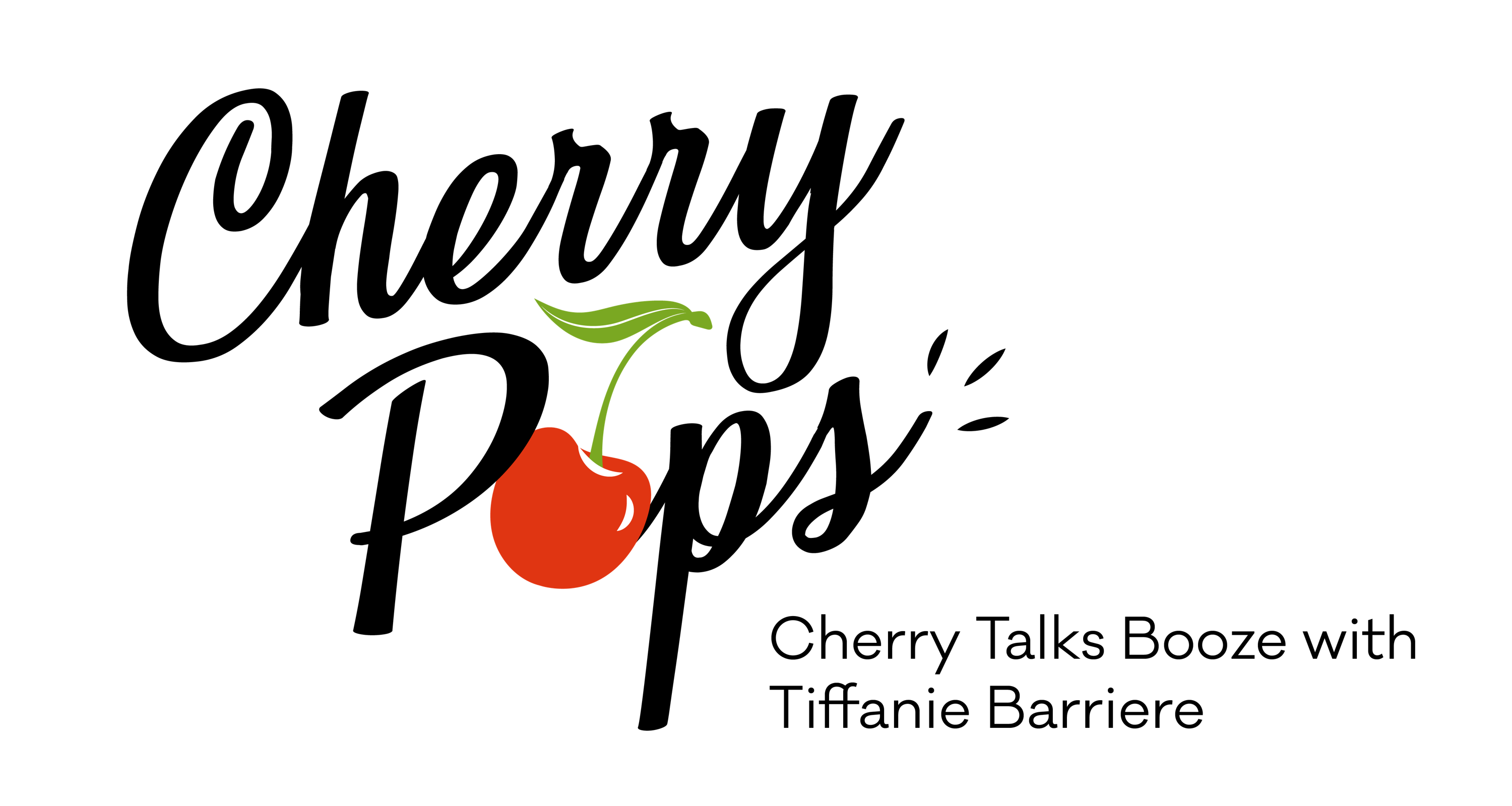 Join Cherry and Tiffanie on IG Live Friday, November 6th at 6pm ET where we'll talk shop with Tiffanie and sip her favorite cocktails. If you aren't on Instagram, you can always catch the recordings right here. 
---