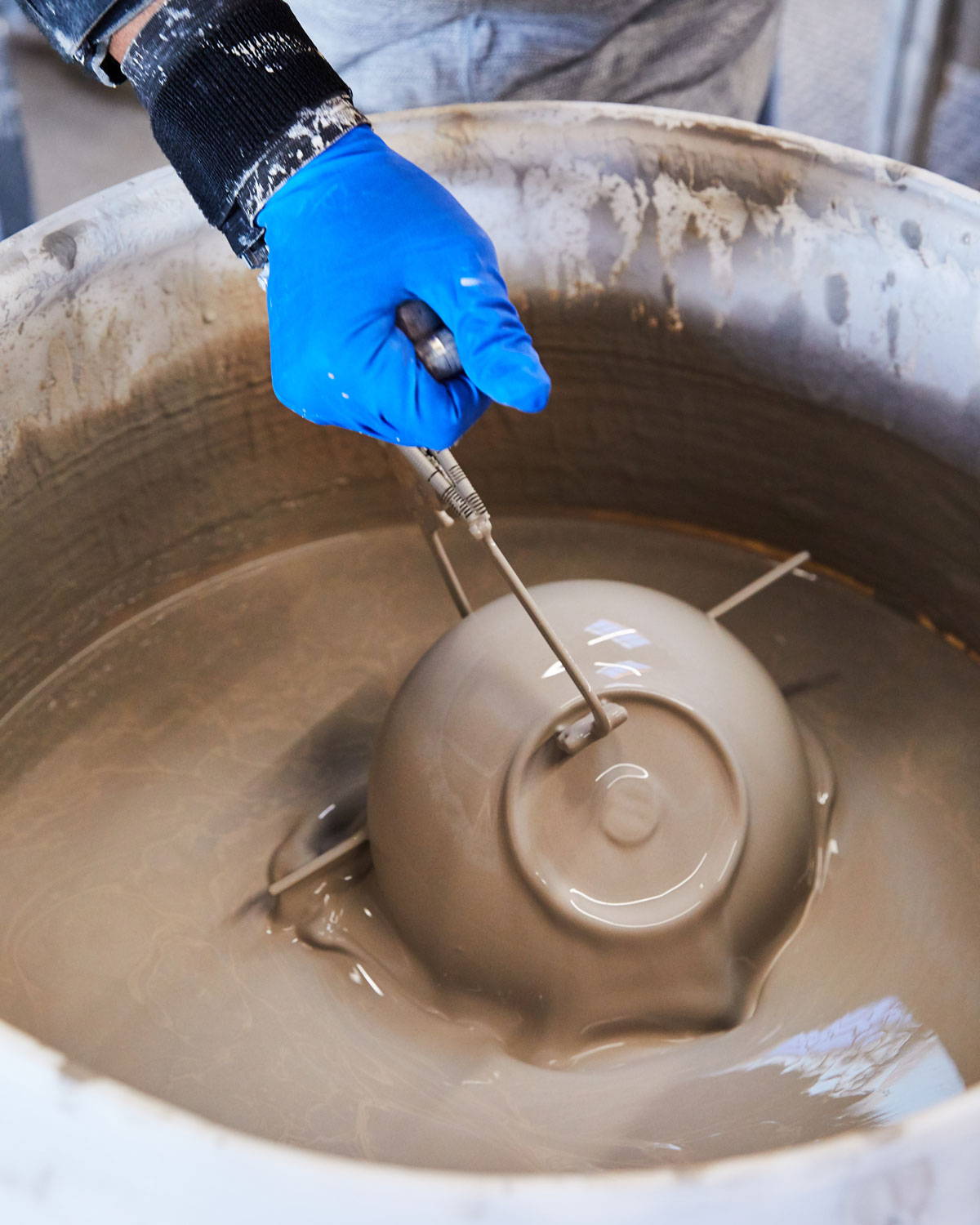 ---
How did those mysterious marks find themselves on the inside of our larger bowls? We explain here.
---
If you've ever purchased a Popcorn Bowl, Mixing Bowl, or Weeknight Serving Bowl from us, you may have noticed two marks on the inside of your piece. Bumps, lumps, streak, divots— whatever you want to call them, we on the Care Team frequently hear from folks who want to know what is causing those marks. So, we're here today with the scoop on tong marks!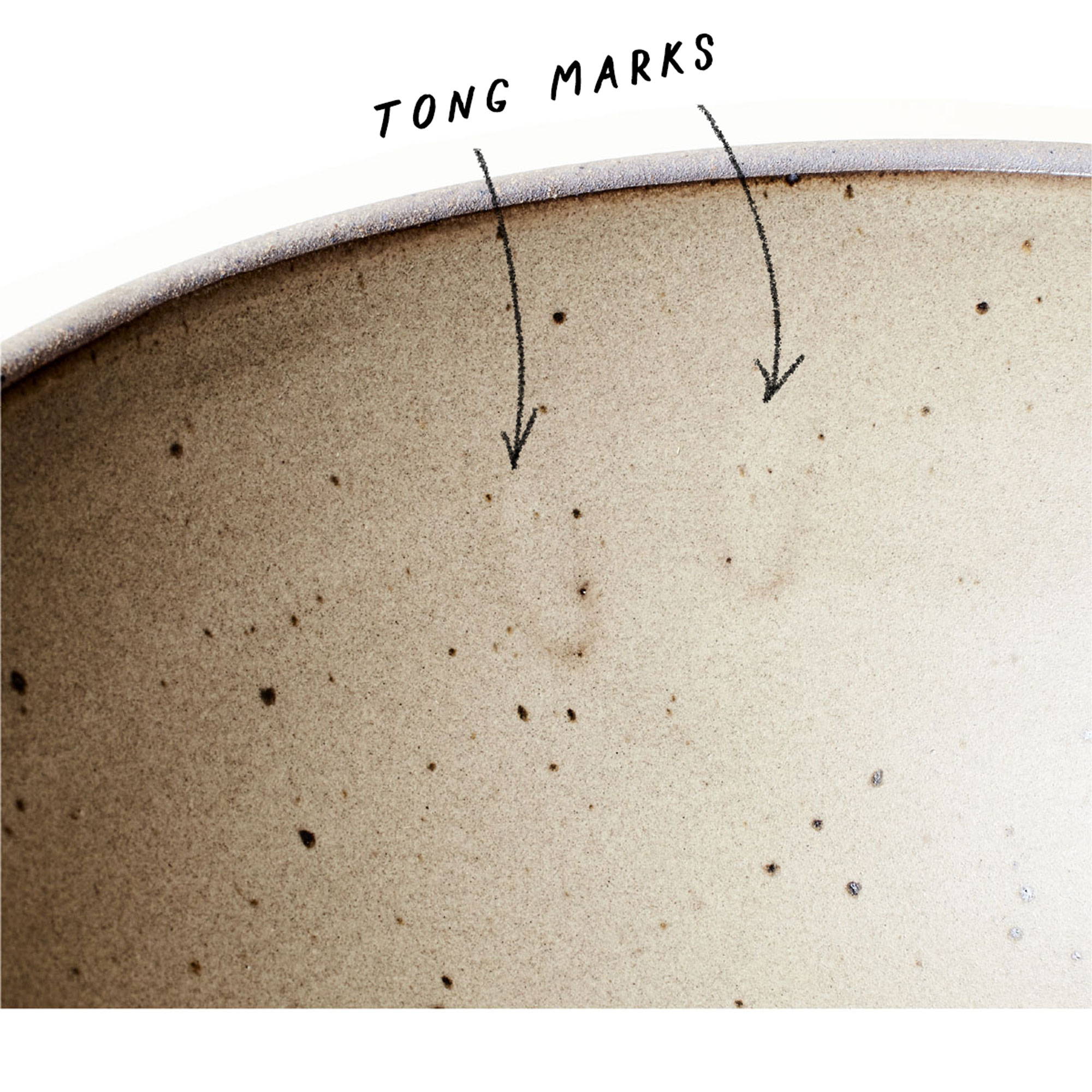 Each pot that we sell is glazed by hand—carefully dipped, rotated, and handled by the humans who make up our Glaze Team. We glaze each piece of our pottery by dunking the vessel into a vat of glaze, as opposed to using an industrial glaze sprayer. This is much, much safer for our team members since industrial spraying poses harm to our respiratory system as it can scar lung tissue if inhaled.

We use tongs to dip our larger serving pieces (like the Popcorn Bowl, Mixing Bowl, and Weeknight Serving Bowl) into the glaze which, at this stage, is liquid. Glaze can accumulate under the tongs, creating those bumps! The glaze movement around those marks is a result of pulling the piece out of the glaze vat. You can think of the movement the same way water runs down a plate while you wash it.
Tong marks are a common variation of our handmade pottery and something you can expect to see on our larger serving pieces.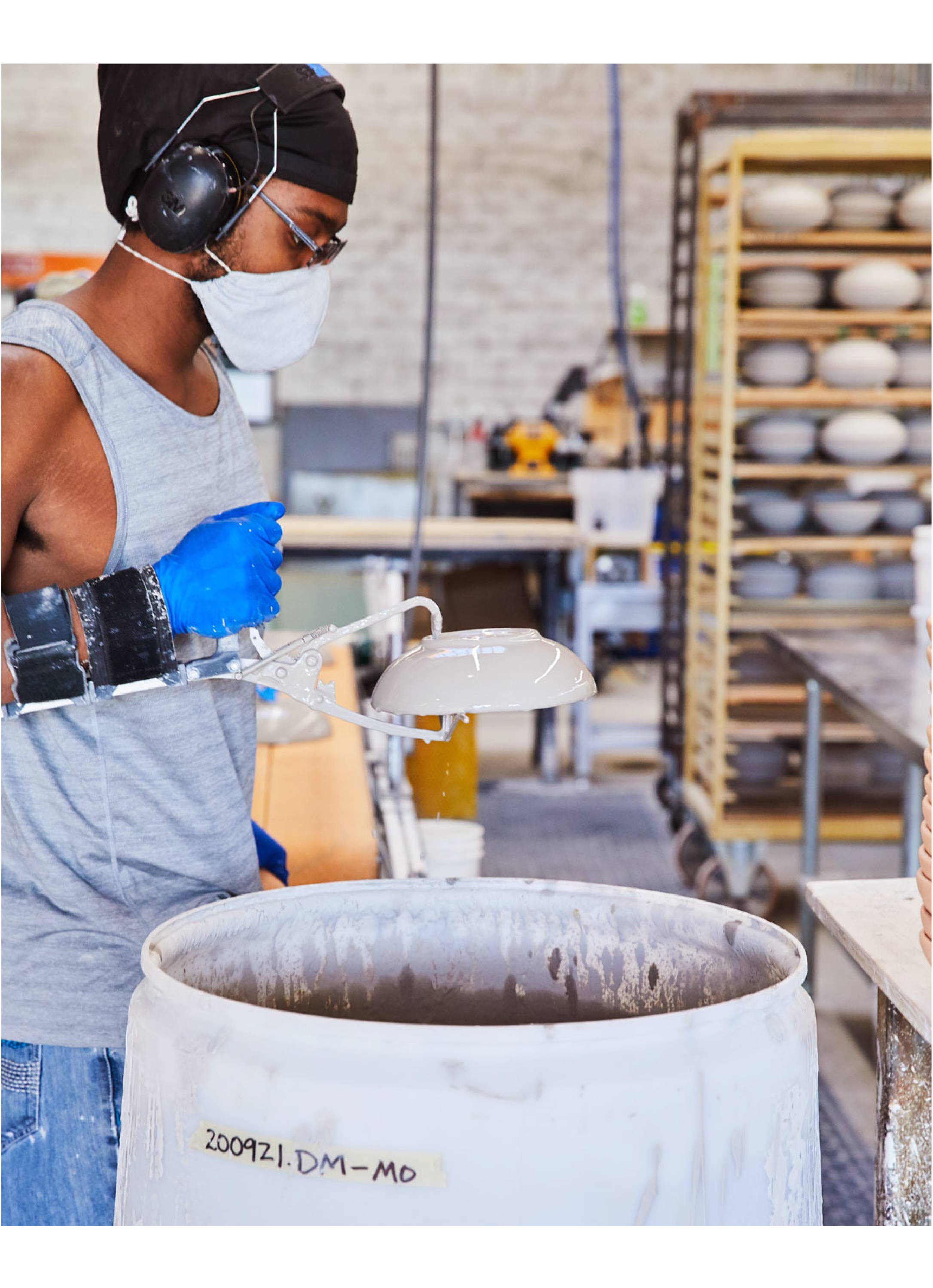 These variations can be more—or less!—pronounced on certain pieces; for example, tong marks can be more noticeable on our lighter glaze colors, like Eggshell. Because tong marks are a natural result of our glaze process, they are in line with our quality standards for Firsts and are not considered a defect that would classify the piece a Second (or second-quality) in and of themselves.

We embrace tong marks as a reminder of the people who make East Fork pottery and the processes they use and we hope you agree that the story behind them is well worth telling. And if you prefer to call them "vampire teeth," the former goth rockers here are nodding. We see you.